My colleague has been raving about his Hello Fresh membership for a couple of weeks now. He told me the recipes are original, food is fresh, delivery on time, pricing good. Only downer according to him is that it sometimes takes to long to prepare the recipes while attending to his one year old.
After a couple of weeks of hearing him going on about it I must say he got me a little curious.
When I got an email last week asking me if I wanted to test the Hello Fresh Family Box I was quick to reply.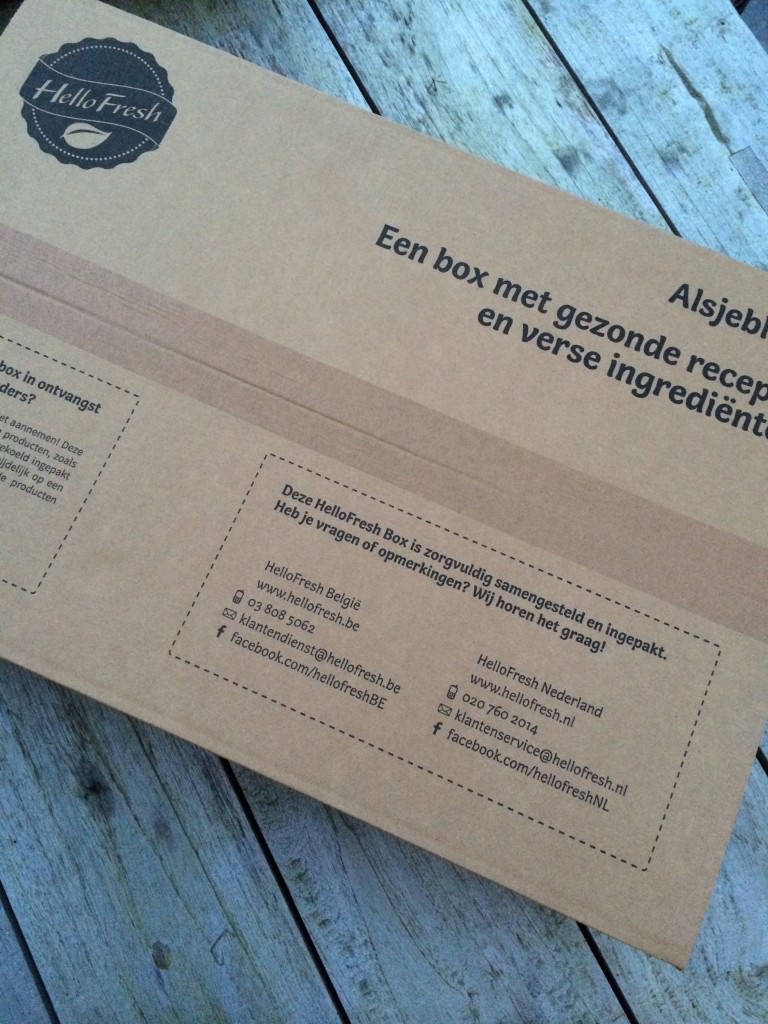 The recipes in this box are designed for families with kids who don't have a lot of time to cook but who wish to offer variation in their meal package.
Our box contained all the ingredients for three recipes, recipe cards and two coloring sketches for the kids – nice touch! The ingredients were neatly packed and labelled and everything looked very fresh.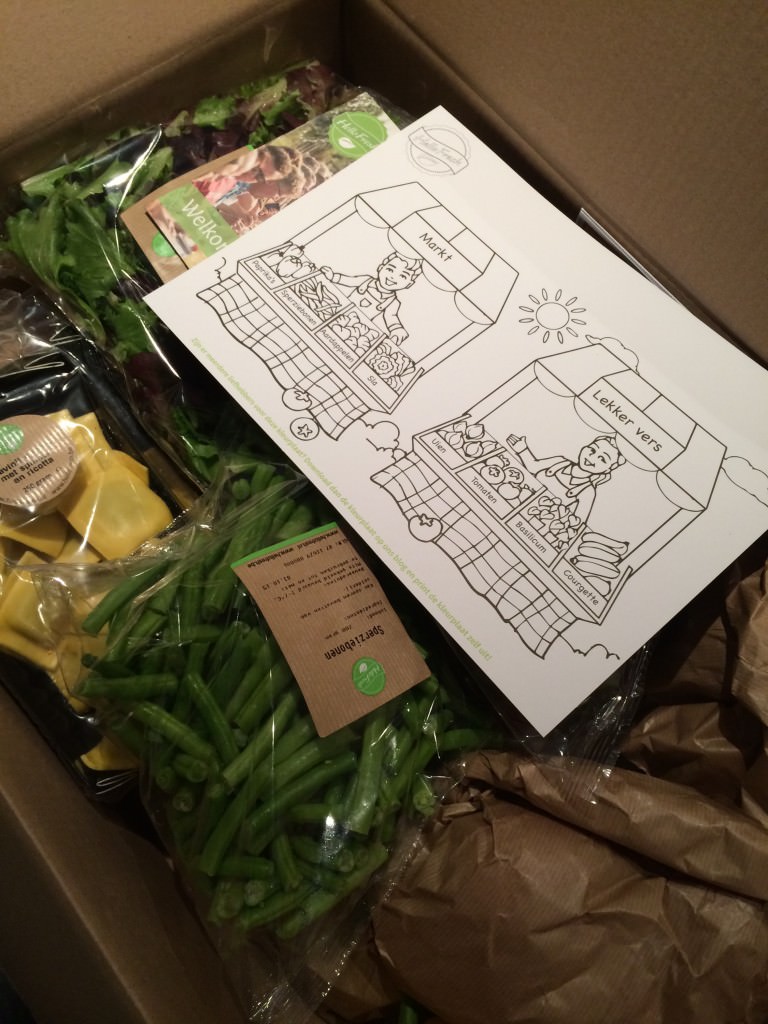 The box was delivered by a friendly man on Monday night and we were eager to discover what would be on the menu the next couple of days.
On Tuesday I prepared the first meal: fish fillets with green beans, oven roasted potatoes and salad. I adapted the recipe for the kids (they are on a lactose poor diet) and bought a fresh fish fillet for Mr Husband because he can't eat gluten.
Thumbs up for this one!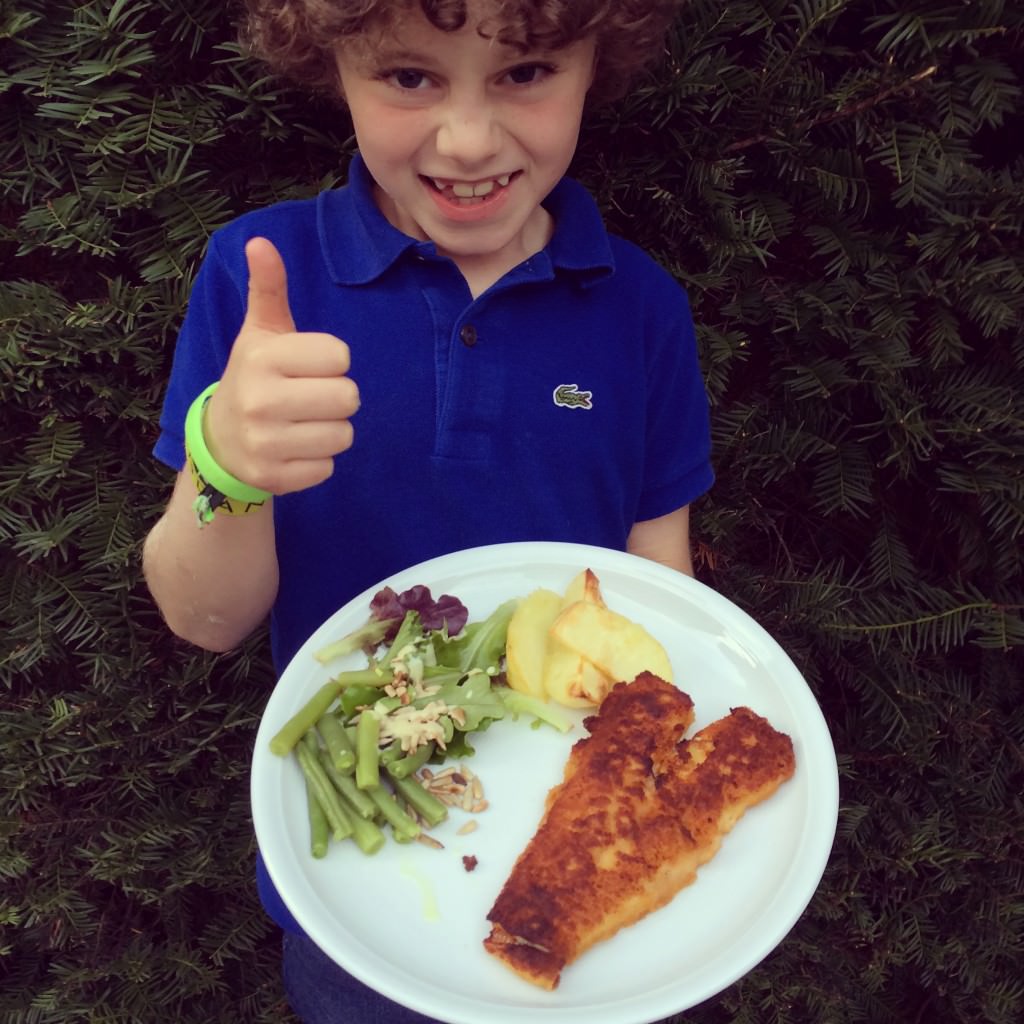 On Wednesday we were home late due to heavy traffic and I was really happy to be able to put the Hello Fresh ravioli with tomato basil sauce on the table in under 20 minutes. The recipe was nice, but for me personally something was off with the meat. Too much spices or additives? I didn't like the taste, for the kids it was ok. Mr Husband got his dinner with gluten free penne and meat free sauce.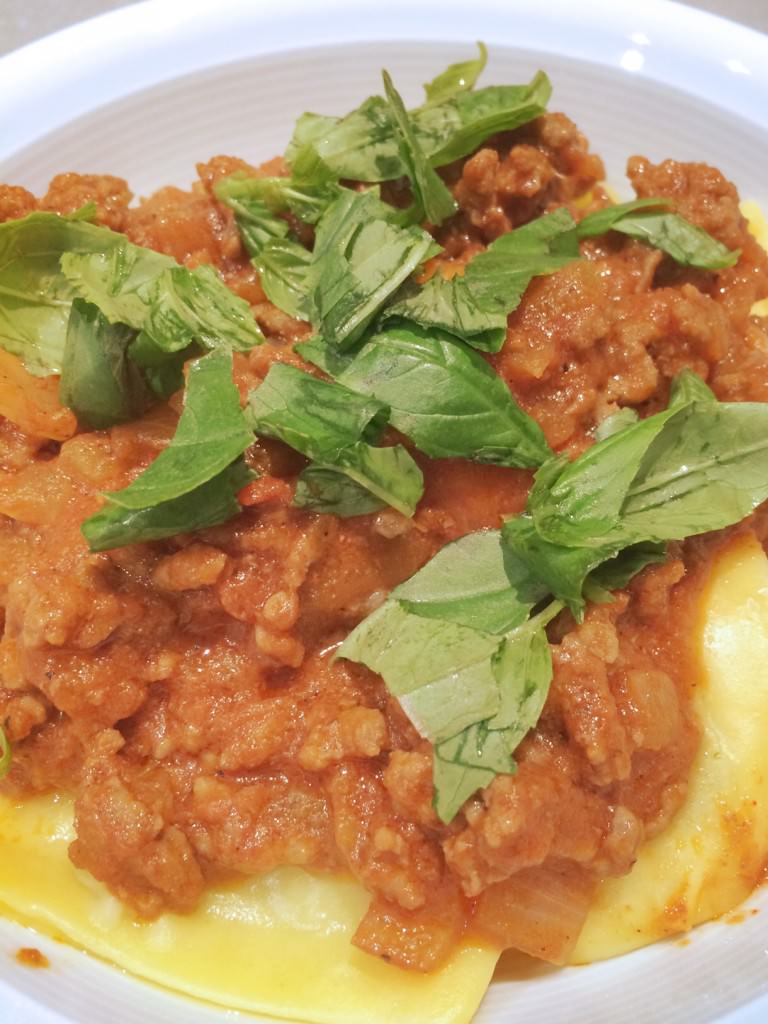 Thursday was by far our kids favorite! Pizza! So easy to prepare by using flat bread instead of pizza dough.
My daughter loved it! Especially the fact that she could decorate her own pizza. Since we went out to dinner that night she was able to enjoy pizza a couple of days in a row which she really liked. Hello Fresh = Happy Kids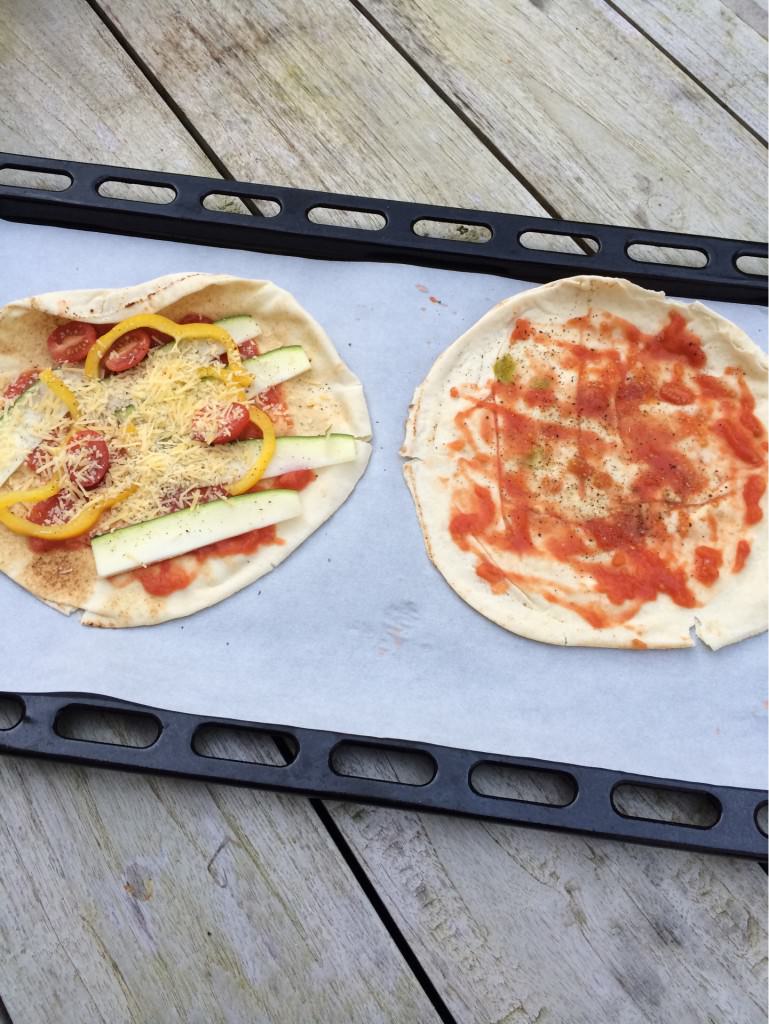 My opinion?
Nice if you don't have a lot of time or inspiration.
Really targeted on families with kids who don't have a lot of time and need variation on their meal plan
Very large portions – directed to families with older kids I think, mine don't have such an appetite. A box for three persons would have been more than enough for us.
Enough variation and vegetables.
It's a pity that there are no gluten free or lactose free boxes yet, but Hello Fresh told me they are working on this
Personally I want to be creative in the kitchen so knowing what I will be eating during a whole week and following recipes to the letter is not really for me. But I can relate to busy working people for whom cooking doesn't come as natural but who want to serve fresh meals with a lot of variation.
You can find more info on Hello Fresh here.