Since I am living out of my suitcase the last days I have had no time to prepare and create new recipes.
Last weekend we were in Paris with the kids, now I am in Milan visiting the Expo and the Ferrero Foundation. And when I get home tomorrow I have to work half a day before starting the big move to our new seaside apartment. Ikea and Knokke here I come.
So no surprise that the buzz word of the last couple of weeks was B.U.S.Y.
No explanation needed here.
When we dined at Vina Clara last week I was so happy to spend a night in a calm bubble together with Mr Husband. Great food and quality time with the love of my life, perfect way to recharge my batteries.
When we first entered the restaurant I was a little disappointed by the interior, a little old and classical to my taste. The great service and quality of the food made up for that, no worries.
The staff was really understanding and helpful to find the right menu formula for the two difficult and demanding clients we are: a glutard and a person on a non dairy diet. With a smile alternatives where proposed and gluten free bread was prepared on the spot for Mr Husband. Next to us a couple suffered from a nut allergy combined with a dislike of white fish. No problem whatsoever. Once again with a smile they were catered to their wishes.
We had our aperitif on the terrace, a gin tonic on World Gin Day and a glass of Jacquart Champagne, served with a small gazpacho and some other amuses.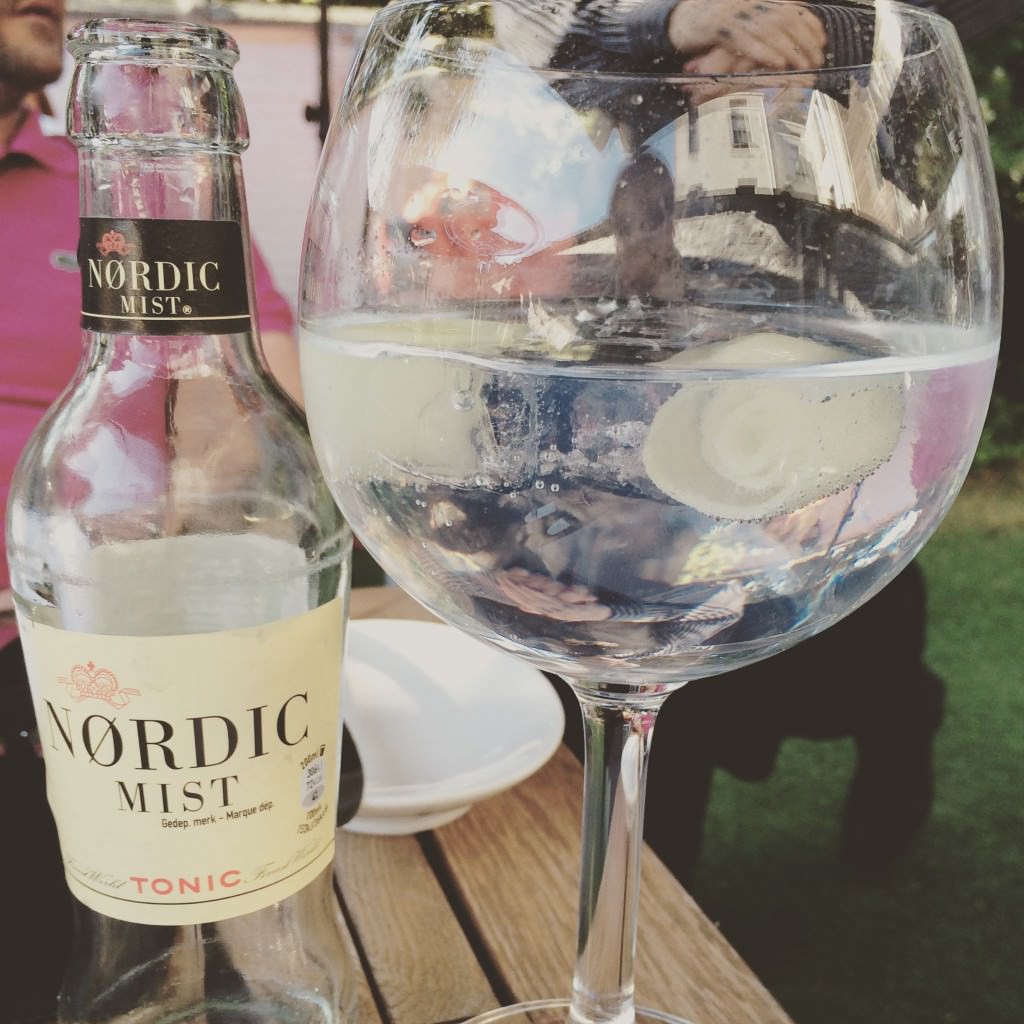 The wine Mr Husband choose was no longer in stock and before choosing another one we had a little tasting from three bottles hostess Nele Schoonbaert choose for us. What a service.
We choose a four course menu and were served really yummie dishes:
Mackerel with tomatoes and radishes. A fresh and light course, perfect start on a hot summer night.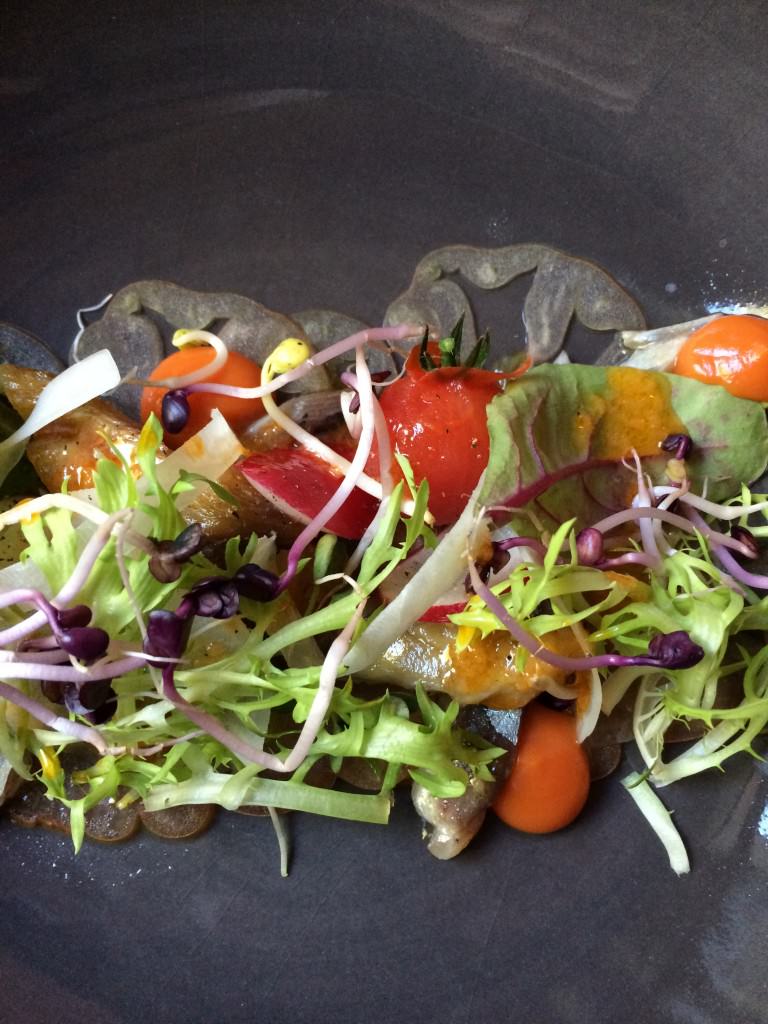 Then I opted for sweetbread and Mr Husband had chicken with vegetables.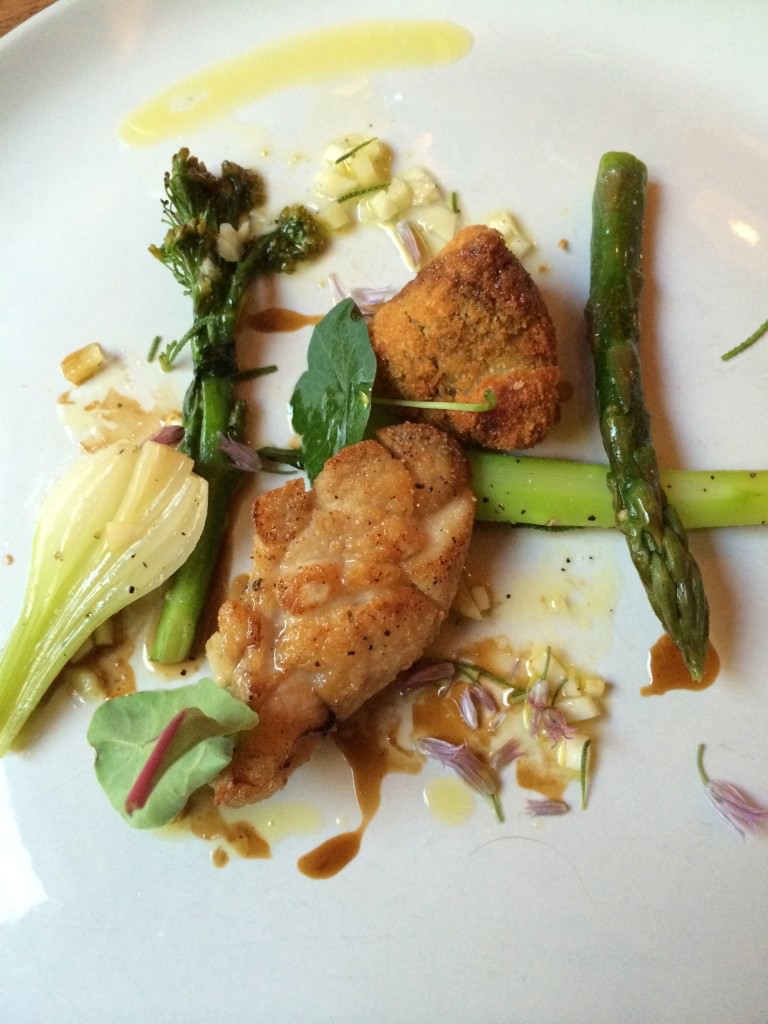 The real surprise of the evening was the delicious piece of entrecôte, grilled to perfection.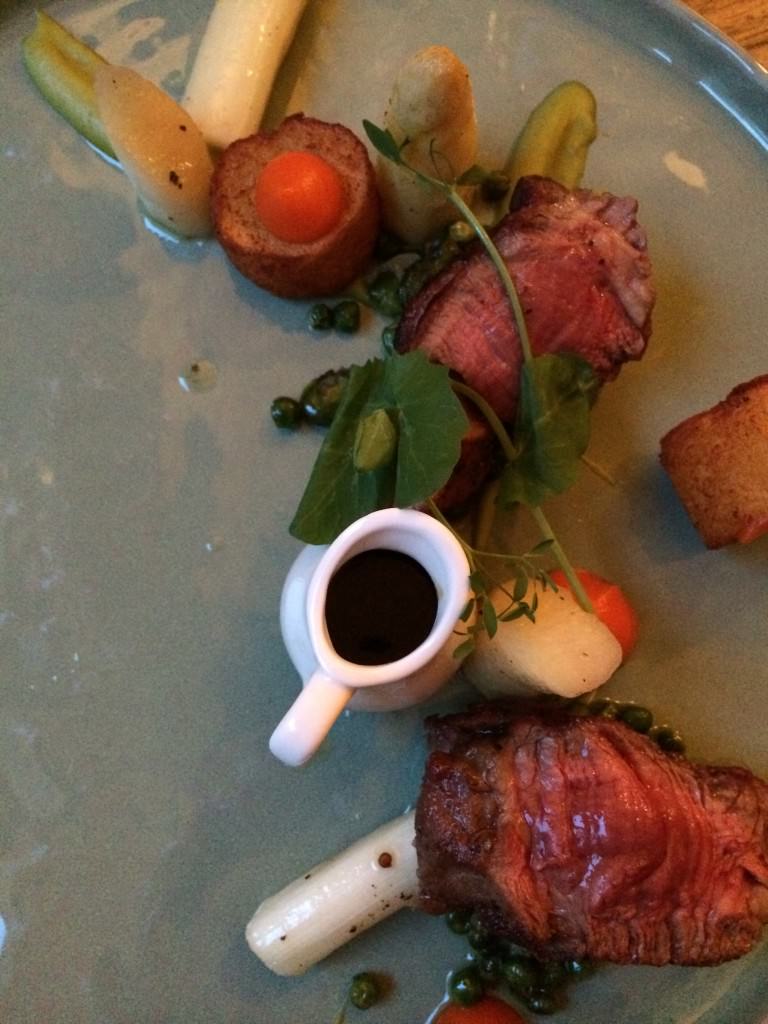 We finished with a dessert of strawberries and rhubarb and a great mint tea.
No memory left on the phone, so no pictures, I am sorry.
I can only say that we had a lovely dinner here.
Vina Clara – Karel De Preterlei 210 – 2140 Borgerhout – www.vinaclara.be