Last June my I shared some of my kids  favorite recipes with Weekend Knack. Most of the recipes were already featured on the blog but I have never come around sharing my recipe for zucchetti bolognese.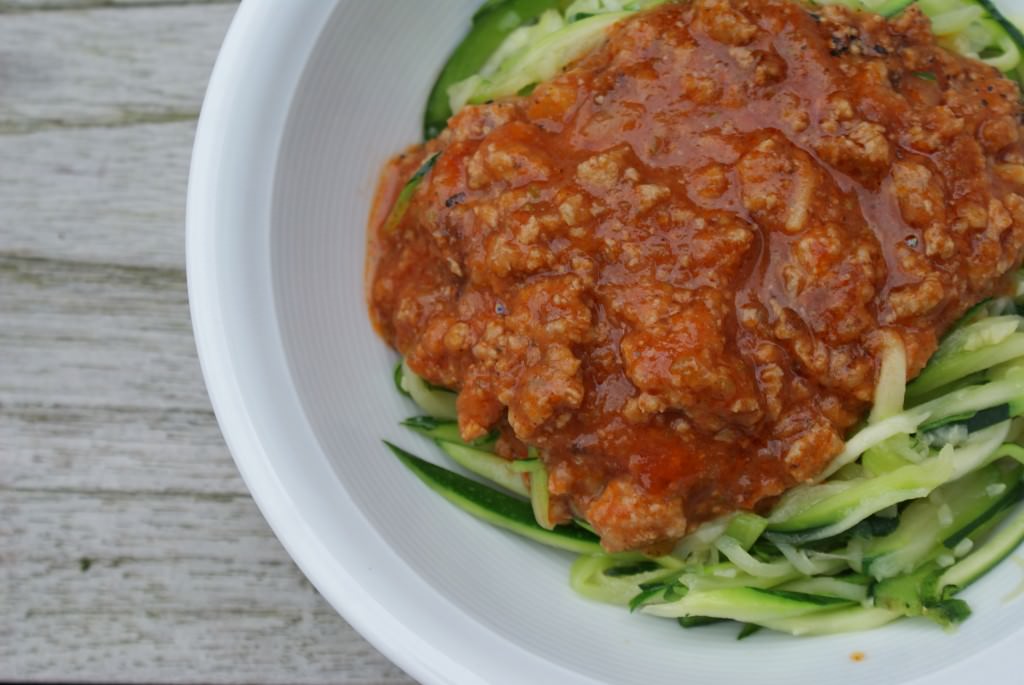 I make a very big batch of this pasta sause so I have some extra portions to freeze, but I will give you the recipe I use for our family of 4. The great thing about this sauce is all the hidden vegetables. Hà!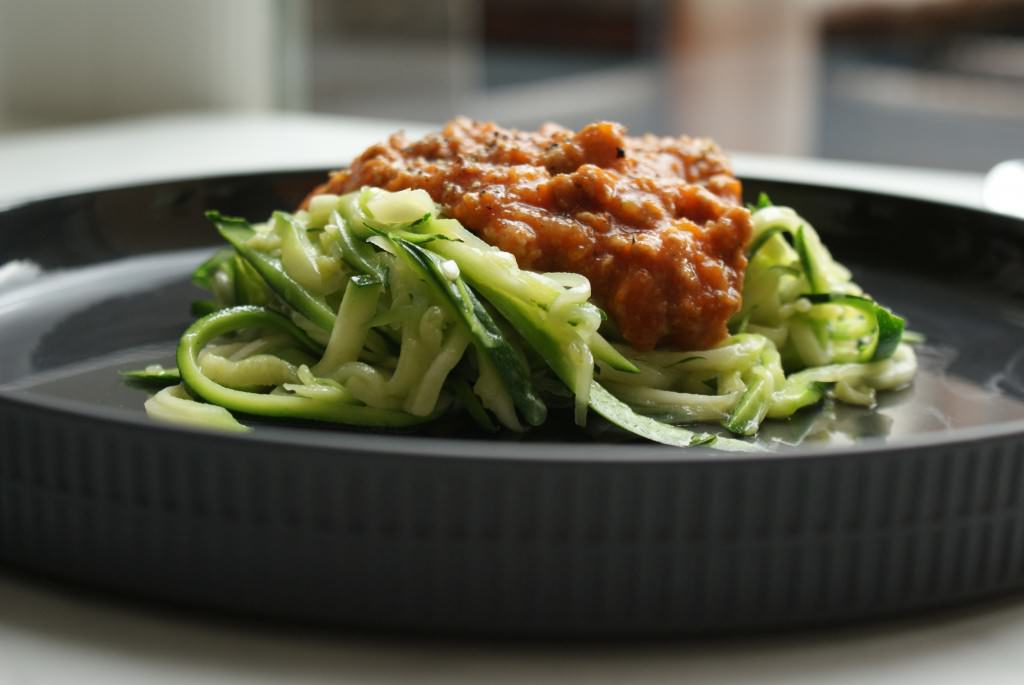 The kids eat this sauce with regular spaghetti, penne or even with quinoa sometimes. Once in a while I get them to eat it with zucchetti for a healthy alternative. Since my husband can't eat gluten I regularly swap his gluten free pasta for zucchetti.  Zucchetti are very easy to prepare and you can eat them raw or you can sear them for a bit in some olive oil until they are tender. We prefer to eat them this way since I am not a big fan of raw zucchini.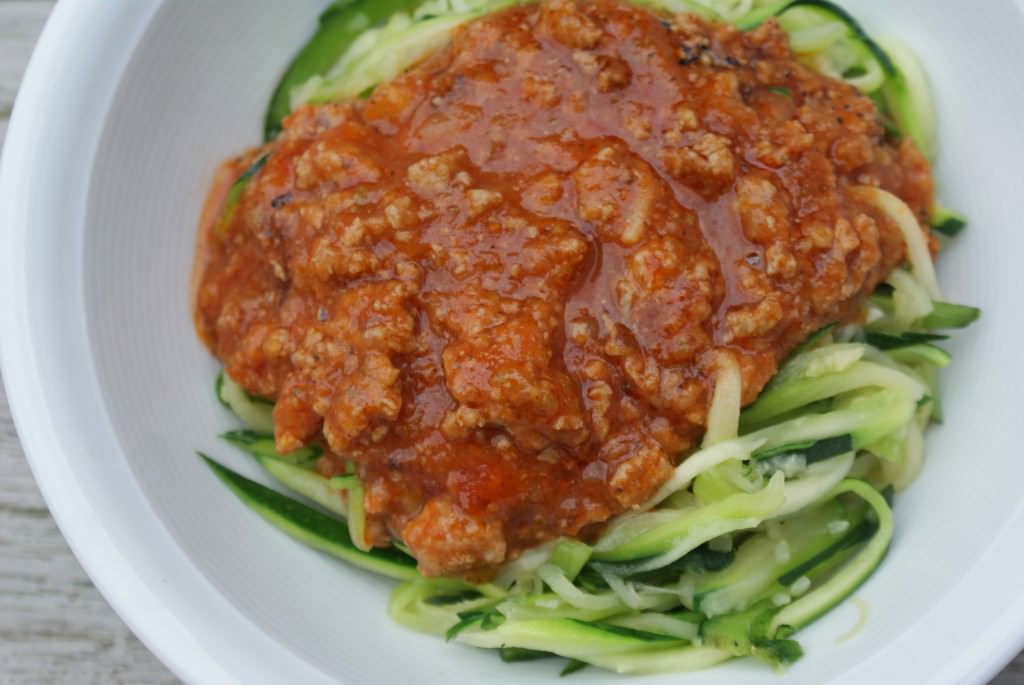 You can use a special chopper or a spiralizer or you can start slicing very thin spaghetti like pieces. Either way is fine.
For the bolognese sauce the secret lies in the simmering. If you can prepare your sauce one day ahead.

Zucchetti Bolognese
Ingredienten
1 zucchini or courgette
1 clove of garlic
1/ half fennel
1 red onion
2 celery branches
1 carrot
1 can of peeled tomatoes
500 gr of grounded veal (or 50 - 50 beef and veal)
olive oil
pepper and salt
1 bay leaf
fresh or dried herbs (optional) such ar oregano, thyme, basil or spaghetti spices
Werkwijze
Start by chopping up all your veggies but keep them seperate.
Put a large pot on your stove and heat some olive oil. Add the onion and garlic and let them simmer for about 2 minutes.
Add the rest of the veggies except the tomatoes.
Let this simmer for about 15 minutes until tender. If necessary you can add some stock or water.
Pour this mixture in your blender and let this cool for at least 10 minutes before blending smoothly. If necessary add some water or stock.
In the meanwhile add some extra olive oil to your pan and start baking the meat. Use a fork to separate the meat and let it bake evenly until brown.
Add the blended veggie mix and mix this with a fork or wooden spoon. Add the chopped tomatoes and an extra can of water (just fill up the can of the tomatoes with filtered water).
Add the bay leaf and extra spices. I prefer dried oregano, thyme and some fresh basil.
Put the cover on and let this simmer on a very low heat for at least one hour.
Enjoy!