Last weekend we had friends over for dinner with their kids. Since I didn't really know what the kids liked to eat I opted for a 'safe' choice: roasted chicken. Unfortunately they had their bellies full of chips and other snacks and they were saving space for the chocolate brownie cake they had spotted before in the kitchen so I had a lot of chicken left.
What to do? Pasta with chicken? An omelet with chicken? A quiche? Why not a plain chicken salad?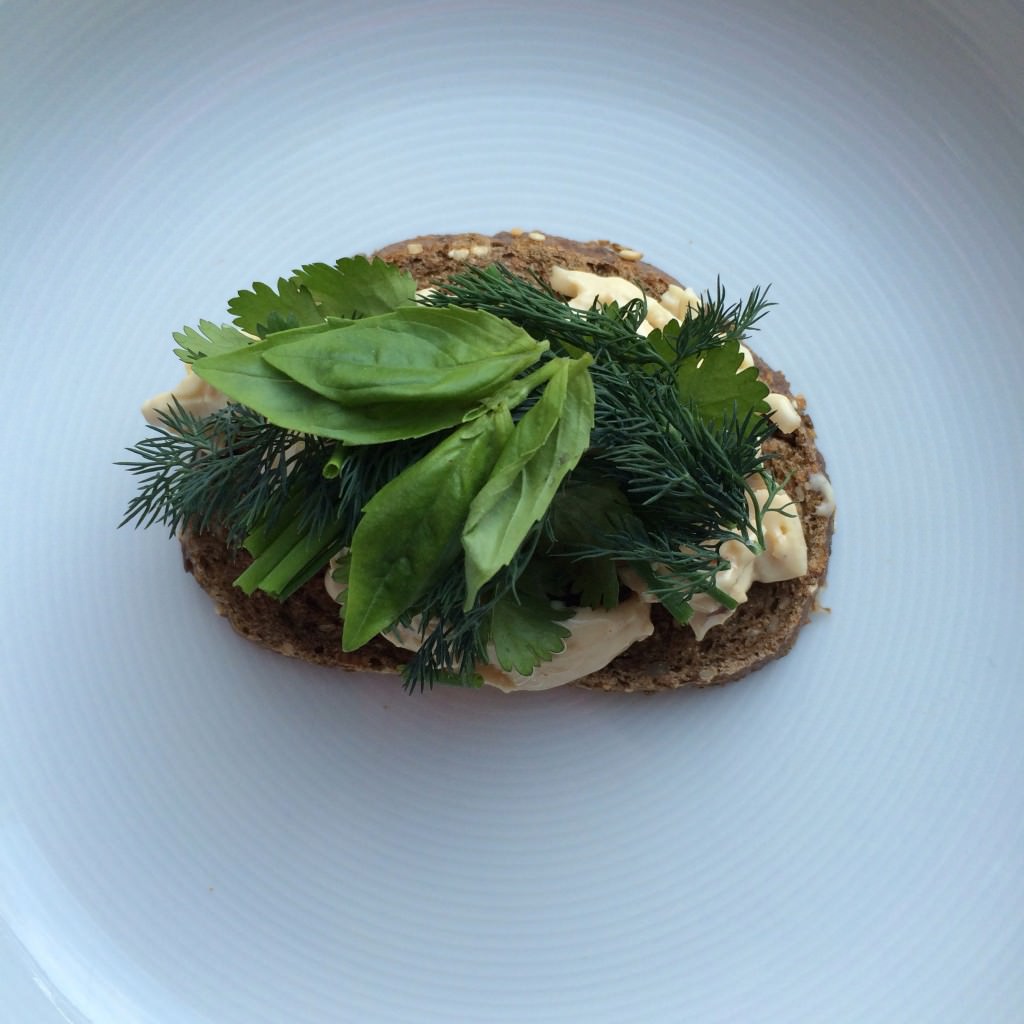 I still had some soy wasabi mayo and fresh herbs and put all this together…W O W. This is like the best chicken salad we ever had. I think it was because of the soy wasabi mayo in combination with the herbs. A great combo.
This mayo tastes really good with sweet potato fries or a grilled salmon burger. You can always add some cilantro to the mayo.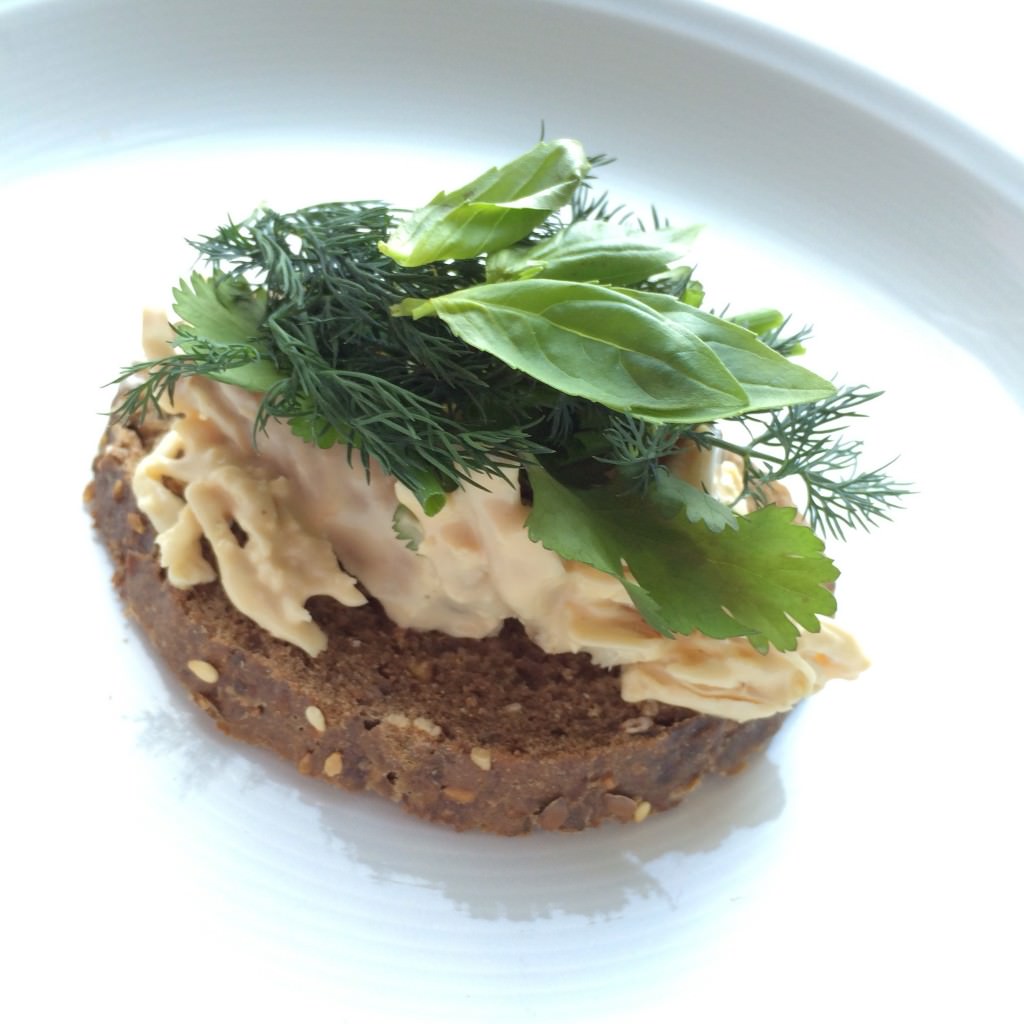 Chicken Salad
Ingredienten
1 egg
1,5 tbsp (gf) soy sauce
150 ml vegetable oil (corn or groundnut - no olive oil)
1,5 tbsp mustard (I use Camps)
1 tsp wasabipaste
pepper for seasoning
leftover chicken or some broiled chicken filet
fresh herbs such as dill, basil, parsley, cilantro, chives
(gf) brown bread
Werkwijze
Start by preparing the mayo. Add all the ingredients for the mayo to your blender and blend until you have a smooth mayo.
Mix the mayo with the chicken.
Put the chicken salad on a slice of bread and finish with the herbs.
Presto!