I came up with this recipe last summer since Mr. Husband can't eat 'speculoos' (a kind of shortbread which tastes like gingerbread and cinnamon) I tried to soothe him with these cinnamon waffles.
These are great for breakfast but are also a delicious afternoon snack with some homemade ice cream and fresh fruit. In the picture I have served them with homemade vegan chai ice cream. I'll tell you all about this recipe later.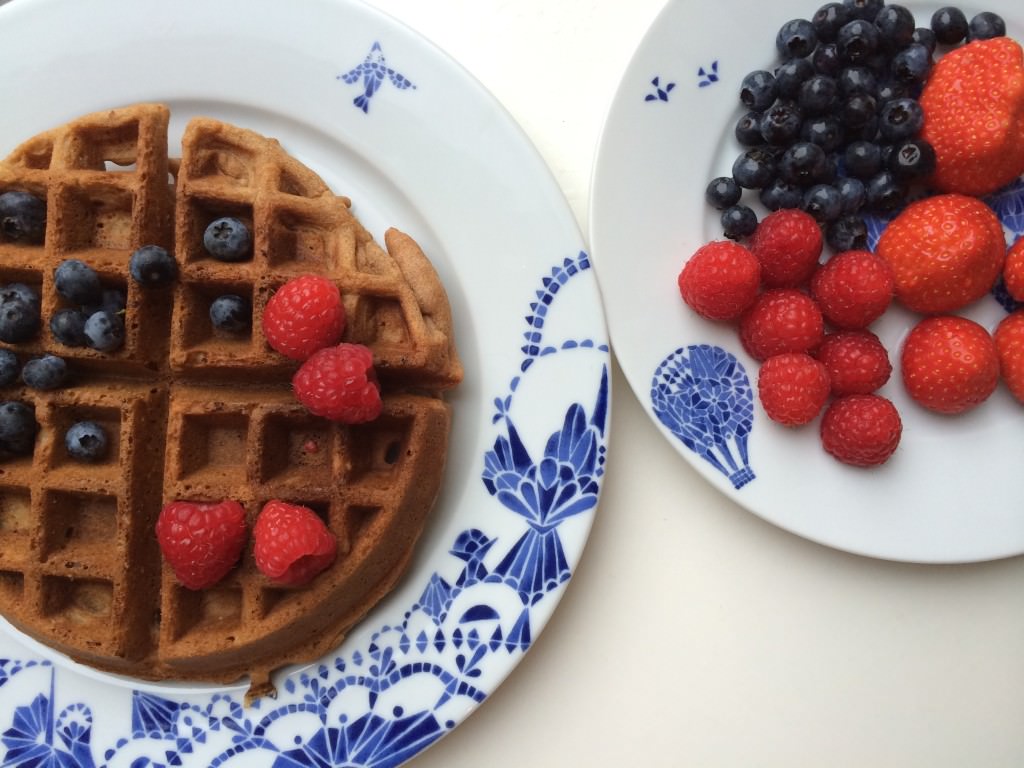 You can use less cinnamon or more to your liking. You can make these waffles with normal wheat flour or you can use a pre-packed gluten free mix.
I have used a mixture of flours that gave me crispy waffles on the outside but fluffy on the inside with a sweet aftertaste. I make this mixture once a month and keep it ready for baking:
100 gr of chestnut flour
60 gr of tapioca flour
260 gr of rice flour
These waffles can be made the night before if you want to use them for a quick breakfast.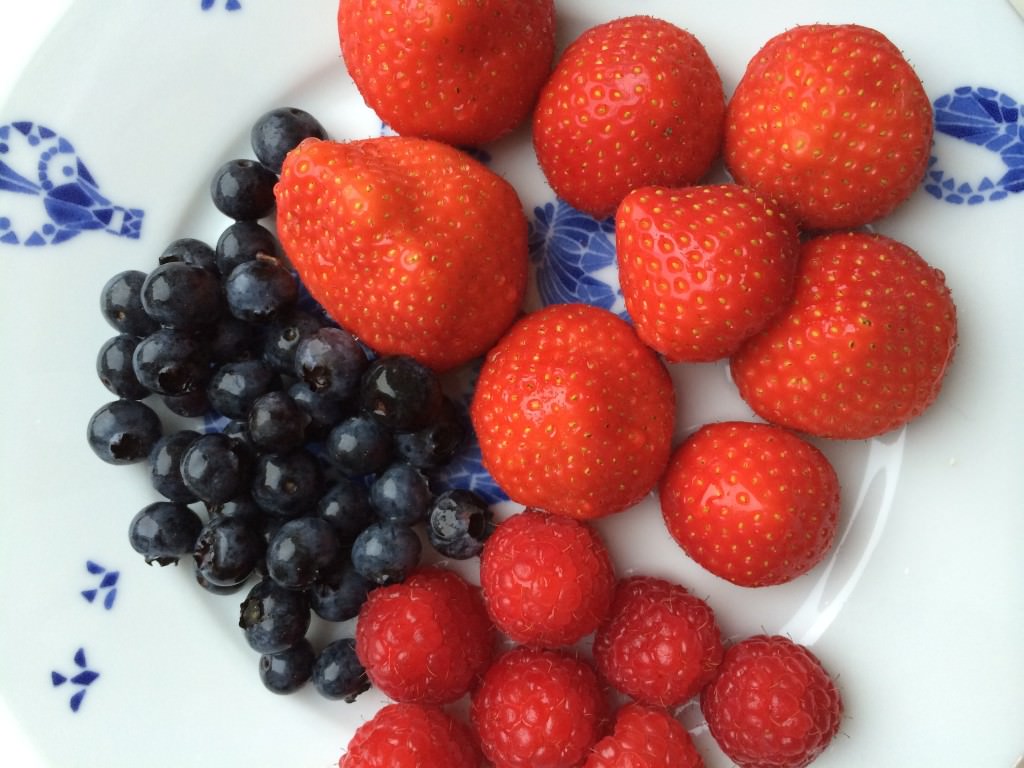 Cinnamon waffles
Ingredienten
250 gr (gluten free) flour or the flour mix mentioned above
¼ tsp xanthan gum
2 tsp (gf) baking powder
100 gr coconut oil (you can use butter if you wish)
2,5 tsp gr ground cinnamon
1 tsp of ground ginger
100 gr of mascobado or brown sugar
2 eggs
125 ml of milk – I use Alpro Coconut Original or Provamel Rice Almond Milk
75 ml of water (or even milk but then you get really heavy waffles)
Werkwijze
Mix your dry ingredients in a separate bowl then whisk in the milk and eggs.
Melt the coconut oil or butter and mix it well with the rest of the dough.
Heat your waffle iron and let dough rest for 10 minutes.
Bake your waffles one by one. They will be brown on the outside and fluffy on the inside.
Enjoy!
Nutrition Information
Serving size:
6 big waffles