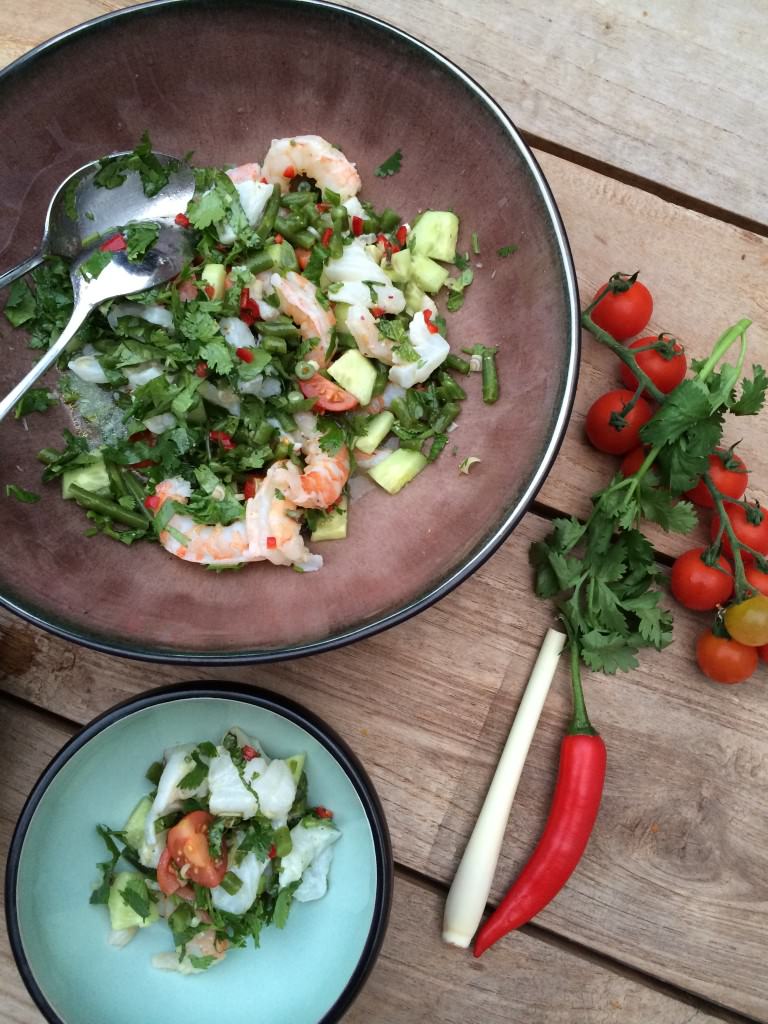 This is a great easy and quick recipe I came up with this weekend. With these summer temperatures I was craving for a light summery dish.  Since I had no mango I couldn't make my favorite ceviche. The children had green beans and shrimps for dinner so I used their leftover beans in our ceviche.  Did you know we call these beans princess beans? Nice trick to seduce the little princesses into eating these lovely greens.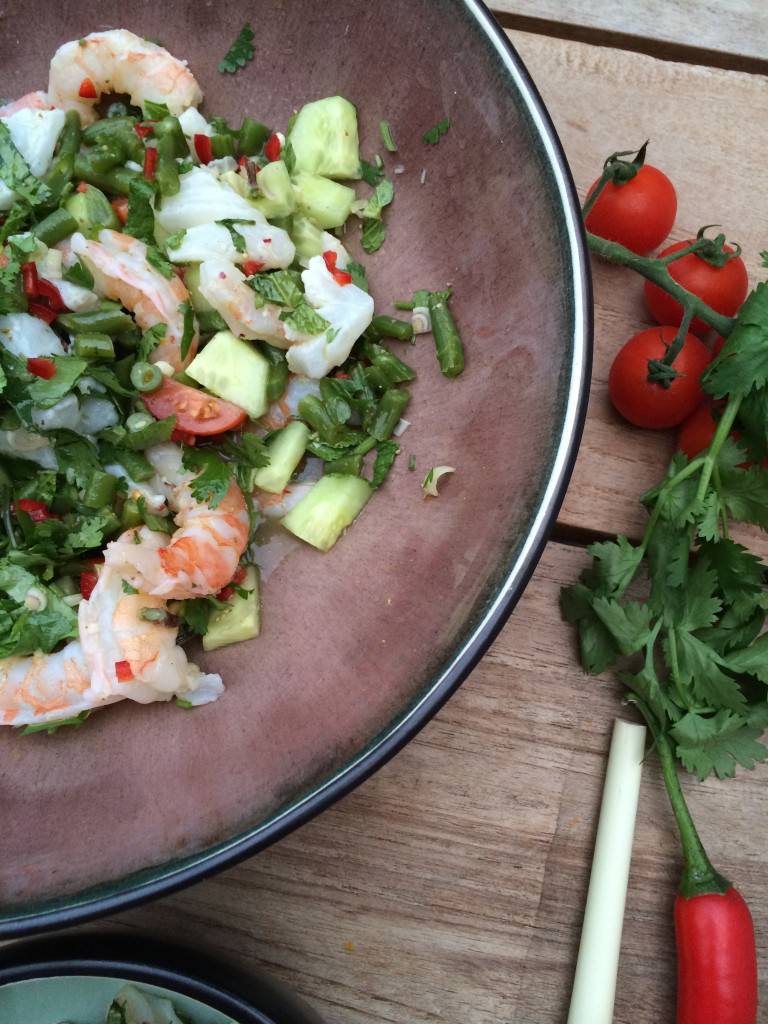 When my eldest saw what I was preparing he really wanted to try: "But mama this tastes really like a sushi with a lot of lemon." Clever 7-year old!
What I love about ceviche is that it is really easy and quick to prepare and it is great as a late night dinner. You can serve it with some rice or noodles if you have a real big appetite but normally this will do as a light dinner.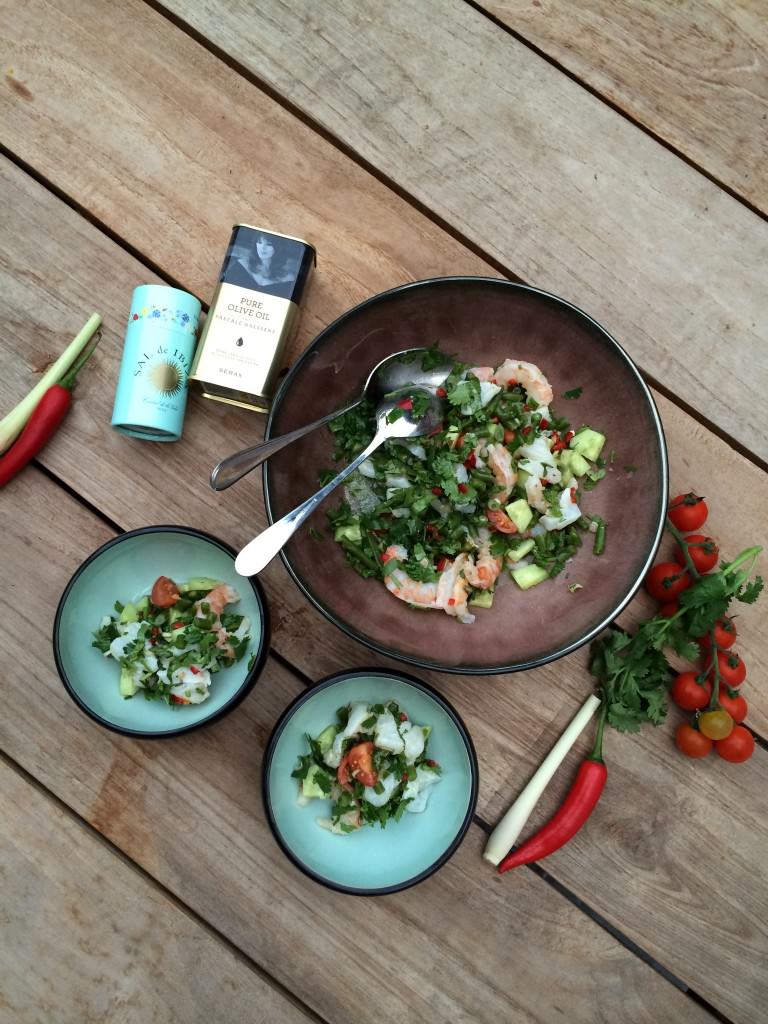 Shrimp ceviche with cucumber and green beans
Ingredienten
Handful of cooked and chopped green beans
1 stem of lemon grass cut very fine
1 red pepper without the seeds and chopped finely
1 red onion finely chopped
Juice of 3 limes
Zest of 1 lime
1 cucumber cut into dices of +/- 1 cm
200 gr shrimps: defrosted, peeled and cleaned
Pepper and salt
1 handful of coriander, chopped
2 tbsp olive oil
Werkwijze
Put shrimps into small plate and pour some cooking water over them. Leave for 2 minutes then drain.
Add all the ingredients together and season to your liking.
Let the ceviche marinate for 30 minutes and enjoy your meal!
Nota's
This is so quick an easy. The shrimps will cook through the acids of the lime juice. So great and refreshing!