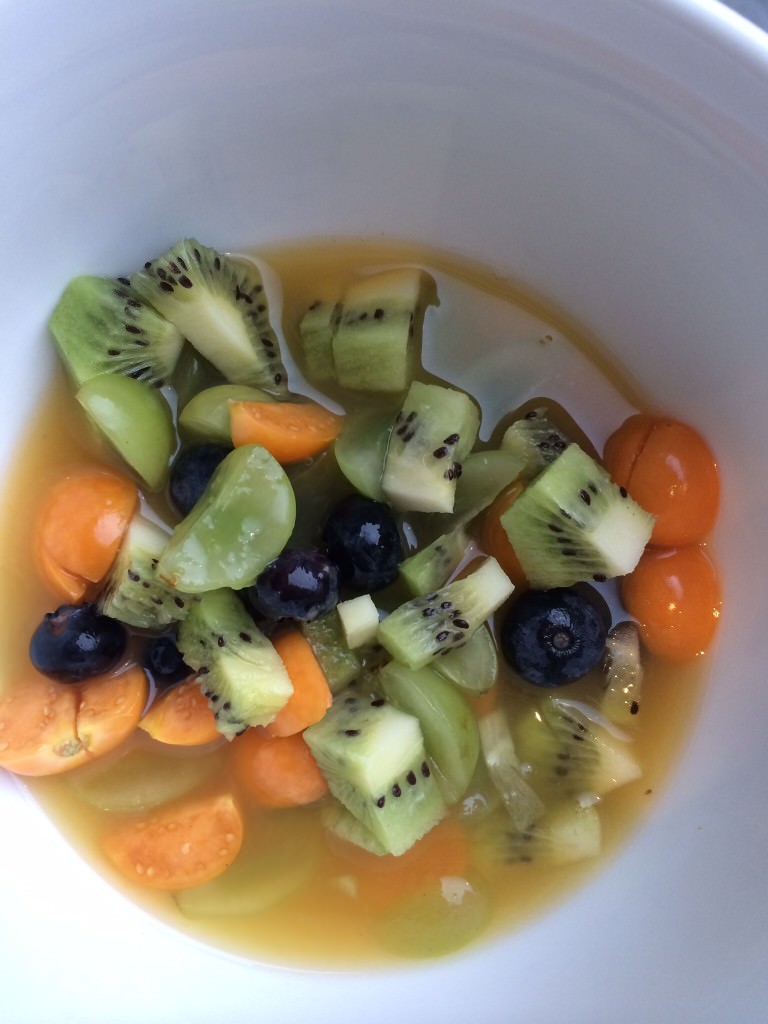 This is a great recipe. Just great!
Let me tell you why:
1/ it is easy to prepare for dinner parties
2/ leftovers are even better the day after
3/you can adapt the fruits according to the season, for example red fruits in summer, pears and prunes in autumn. Just use the fruits you like best.
4/this is a very original way of serving a plain fruit salad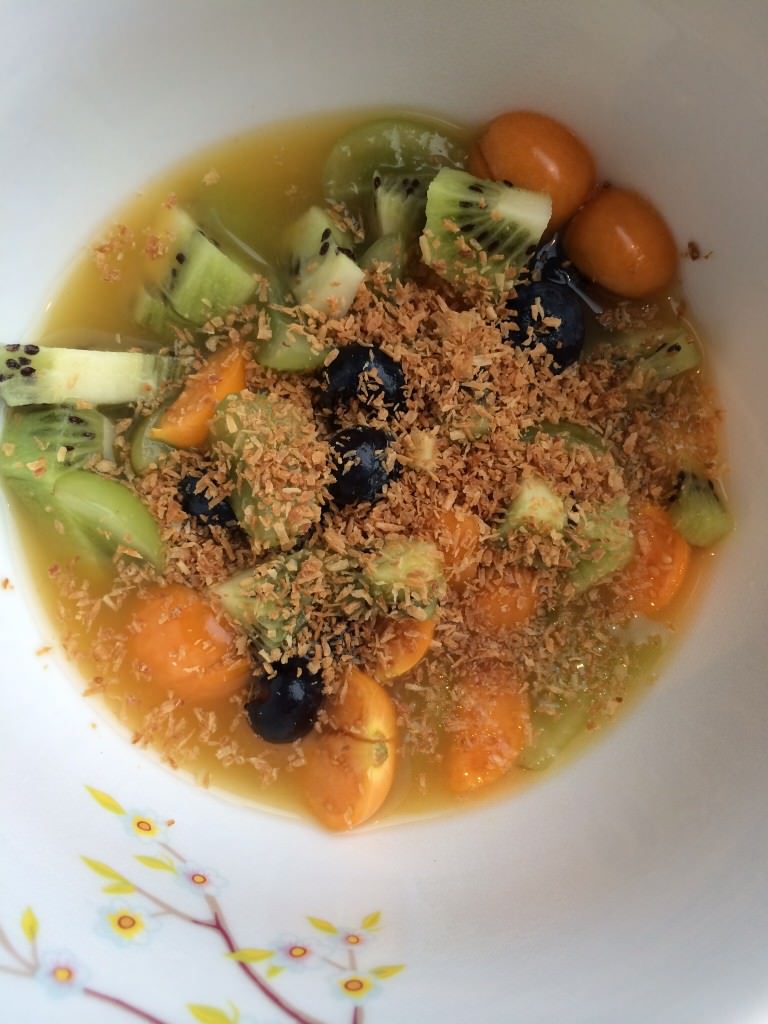 Last year we went to a very cozy dinner party and the hostess  prepared this for dessert. She used some other fruits if I remember it correctly much more citrus fruits but the taste is in the soup. You really need to take your time to let the fresh fruit juice simmer with  cinnamon and star anise. Really worth the effort!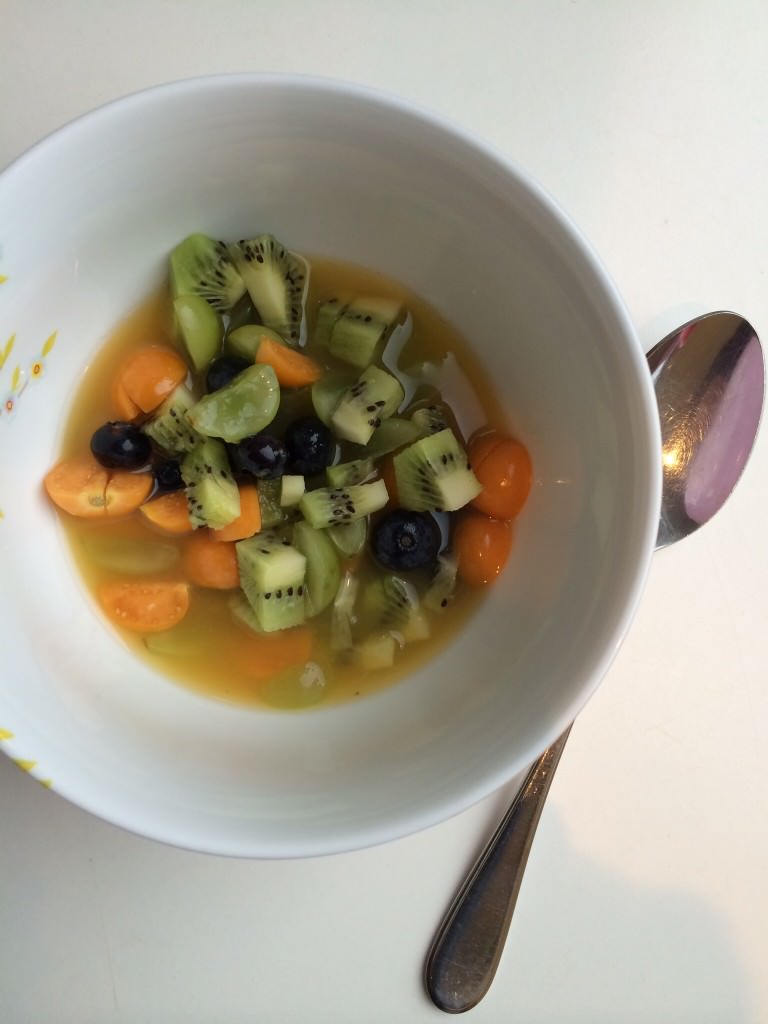 Sweet soup of citrus, cinnamon and star anise - what a dessert!
You can finish off the fruit soup & salad with some shredder roasted coconut. Yummie!
Ingredienten
For the fruit soup:
1 lime - squeezed
5 tbsp vanilla sugar
1 vanillapod
1 pink grapefruit -squeezed
5 oranges - squeezed
1 cinnamon stick
2 star anise (you can find these at Carrefour or Delhaize)
For the fruit salad:
2 hands full of blue berries
10 cumquats, quartered
3 kiwi's, peeled and cut into small pieces
15 white grapes, quartered
1 green apple (Grany Smith) peeled and cut into small cubes
Optional:
Ice cream (vanilla or raspberry) or sorbet (lime or passion fruit will do the trick)
Werkwijze
Start with preparing the soup. Preferably a day beforehand so the herbs can really infuse the juice.
Put the juice in a small saucepan and add the vanilla pod, cinnamon stick and star anise. Add the vanilla sugar and mix well. Heat this on a low fire until the sugar is completely resolved.
Take the juice from the fire and let it cool down with the cinnamon, vanilla pod and star anise. Cool down and store until use.
Add all the fruit in a large bowl and mix well.
Start dressing your plates:
Add the fruit soup to the plate. Make sure you don't use the cinnamon stick, star anise and vanilla pod.
Make a little pile with 3 to 4 tbsp of fruit salad.
Finish with some ice cream or sorbet.
Enjoy!