Do you have traditional festive desserts? I used to bake this great white chocolate mascarpone Christmas cake but since we are eating gluten free and most if the time lactose free this in no longer an option.
Last year we had this very rich flourless chocolate cake, so good. With this years Christmas Menu a lighter dessert seemed more appropriate. It came down to this fruit soup with star anise or a pavlova.
Pavlova
I choose the pavlova. First of all everybody likes pavlova's. Secondly this is such an easy peasy dessert to bake but it lookes so impressive. Bake mini pavlova's (recipe here) so you can prepare individual portions. You can also opt for a giant pavlova but then it is more difficult to prepare nice plates.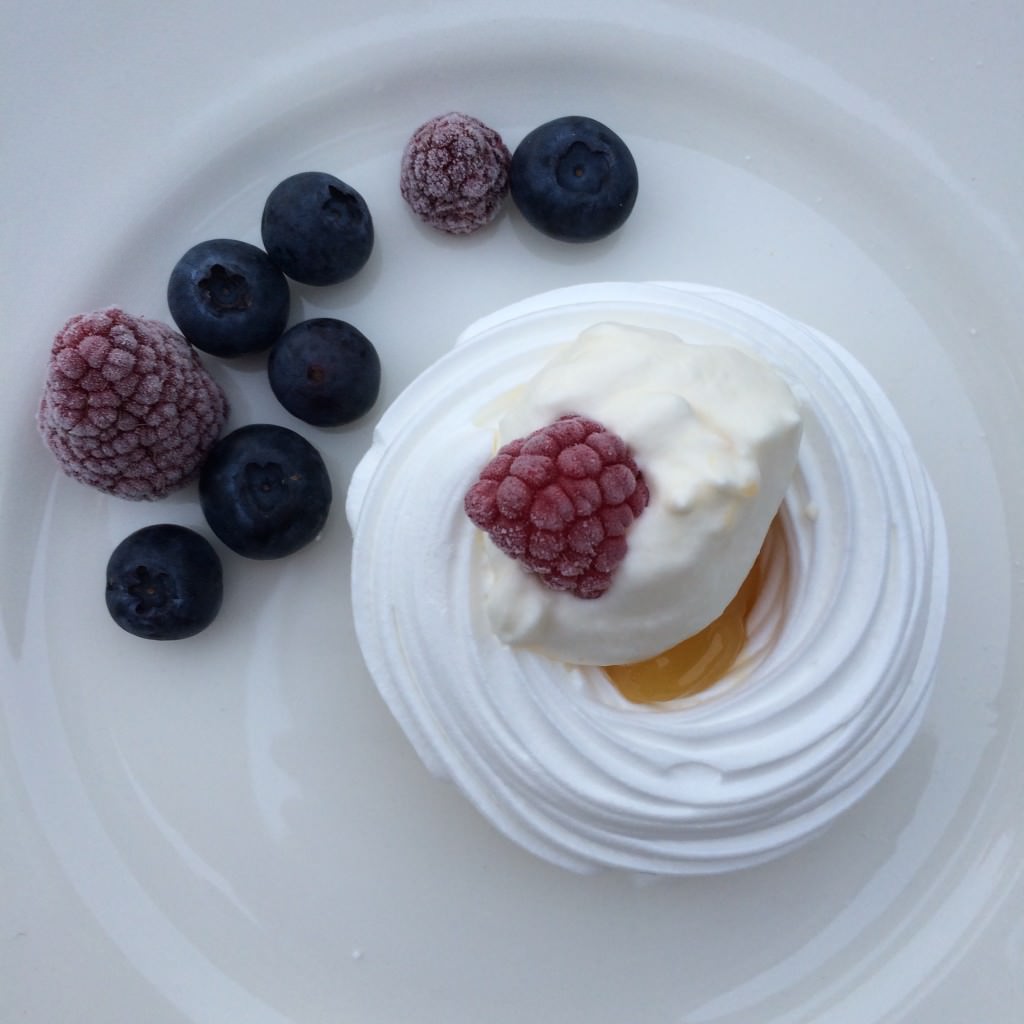 Store bought or home made?
I tried the mini pavlova's from Albert Heijn and the store bought Lemon Curd. This was ok but to my taste way to sticky and sweet. If you don't have time this is a good alternative, but please try to prepare the pavlova's and lemon curd yourself. A world of difference! You can make the lemon curd a couple of days in advance and then keep it in a mason jar in the fridge.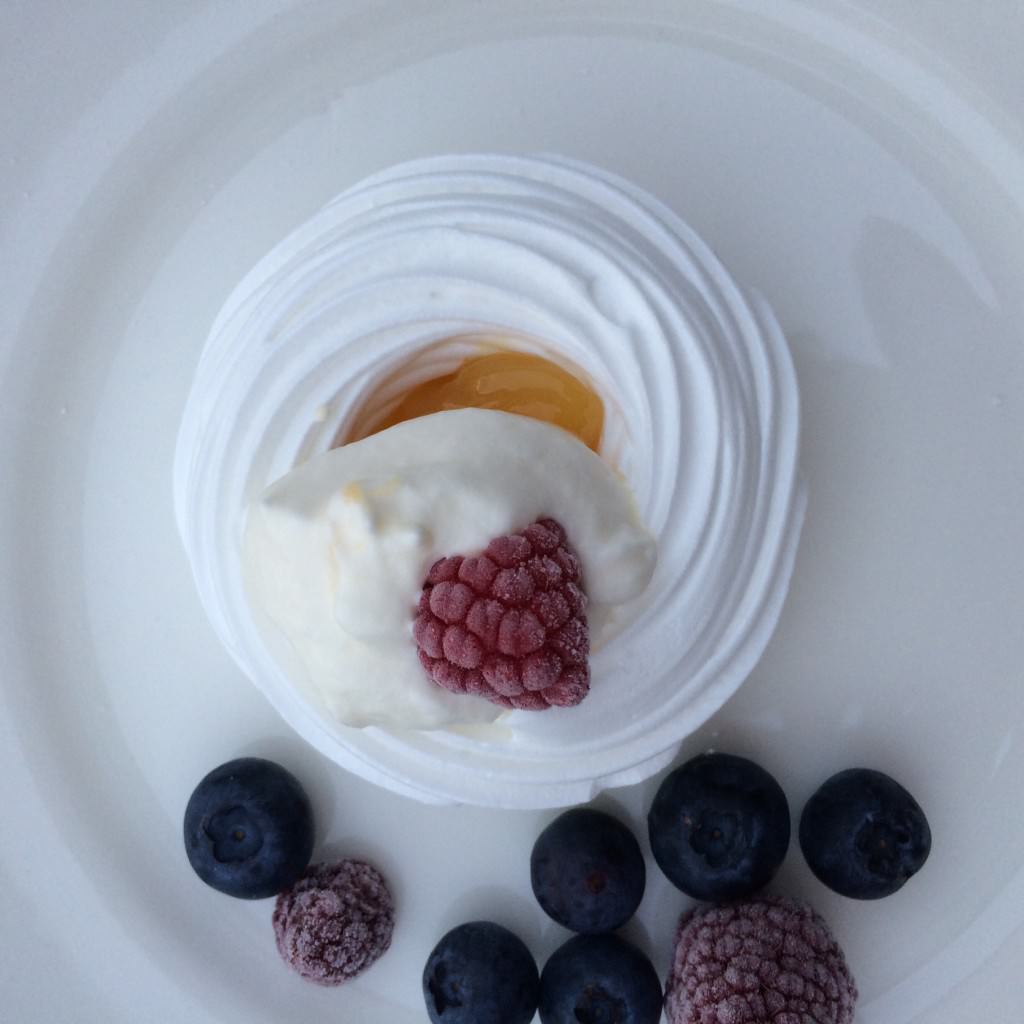 Click here for lemon curd recipe.
To assemble your dessert you just need to dress the pavlova with lemon curd and some whipped (soy) cream. Finish with fresh berries or frozen strawberries. Et voilà….presto!
Enjoy!